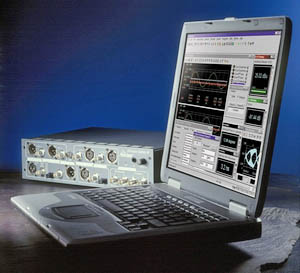 WELCOME TO WAVNet.COM, YOUR AUDIO & ACOUSTIC SOLUTION SOURCE
WAVNet has been THE reference technical sales audio company in the Midwest. WAVNet represents, installs, and trains customer using professional test and measurement equipment in audio R&D, recording studios, factories, and TV/radio broadcast operations.
WAVNet is NOT just a clerk taking a purchase order - we are an Electrical Engineering team here to ensure your purchase meets your expectations, is properly installed, and properly used through indepth customer training.
WAVNet does NOT load up our business with a lot of brands. We are very selective of our partner brands and work aggressively to bring them to market.
Please take a tour of our website, learn about our operations, history, and partner products that we represent. Also, take a look at our news updates, links, and please feel free to contact us at any time!


SALES REPRESENTATION FOR AUDIO TEST AND MEASUREMENT
Purchasing audio test and measurement equipment today often requires a full benefit analysis for the customer that can be understood as much by the purchasing manager as the Applications Engineer.
WAVNet is here to help the customer, not just make a sale. Contact us for your audio test needs - we will make sure you make a perfect fit for you and not sell you something you don't need.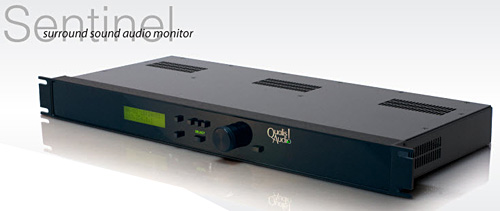 Regardless if you are a factory, R&D facility, recording studio, or broadcast operation, WAVNet is going to bring you up to speed quickly and efficiently.
Our key partner brands, Prism Sound and Qualis Audio, are cutting edge, pushing the old-school guys to the side. We are always open to representing other brands so feel free to contact us if you would like your company represented and we will chat. If it fits our business model you can be assured WAVNet will fully and professional support your brand.
Please spend some time reviewing our product lines but also think about your needs that are still open. Odds are good WAVNet is able to help you.


TECHNICAL CONSULTING AND AUDIO TEST AND MEASUREMENT GROUPS
WAVNet is a technical sales representation company but with a network of remarkable people that can bring solutions to your business increasing production throughput, sales, and profits.

As an industry leader in Audio Test And Measurement for over 25 years, we established a key industry link to audio professionsals via Linked In. Our group now exceeds over 2,000 members focusing on audio testing techniques, the lastest equipment, or simply a fun exchange on audio listening and understanding.
This group is one of the most active professional groups on Linked In with questions, comments, and job postings occuring nearly everyday. For all professionals, young and old, this is a great learning area but it is also a great sounding board for sourcing solutions to audio test and measurment systems.
WAVNet is also very good at reducing things like time, headaches, and costs. We are able to provide not only internal skill sets but also give quality leads or even full scale support at R&D, factory, or studio operations.